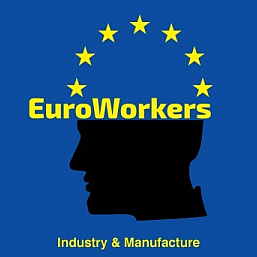 Our company was founded in January 2005 in Slovakia and has been set up to provide complex supplier services for the construction of industrial objects. 
Over the years, we have gained precious experience, continuously improved our skills in the trade and completed a number of projects mainly with the focus on industrial assembly of various technological facilities and production lines, on metal construction assembly and last but not least on metalworking and welding.
At present we can confidently claim we are a well-established company with a rich corporate history and extensive experience, many successfully completed industrial assembly projects and satisfied clients.
Quality and reliability of our work, sensible pricing and strict adherence to safety rules are among our top priorities and guarantee satisfied clients and business partners.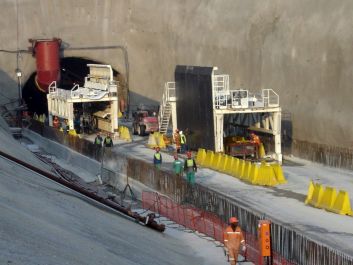 Steel construction assembly for the industrial or construction sector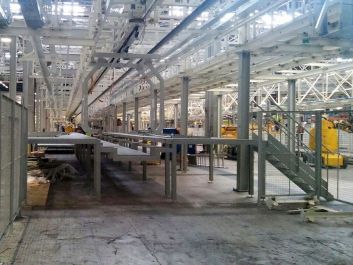 Industrial assembly of various technological units, assembly lines, conveyor systems etc. for the automotive sector, aviation industry, food processing industry, machinery industry, chemical industry, etc.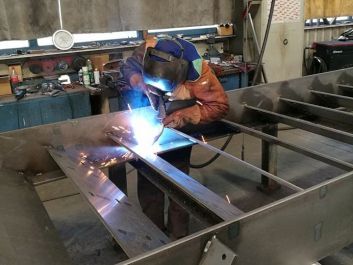 We carry out project all over Europe and further. We provide all the necessary training, H&S documentation, transportation and accomodation for our workers. We also provide custom metal work carried out by our workers in rented manufacturing facilities in Komárno, Slovakia, upon request.
Development and Manufacturing of Industrial Machinery, Systems and Components
In cooperation with our partner company TechniCAD, s.r.o. we also provide design, development and manufacturing of prototypes and serial production of industrial machinery, systems and components. 
Our portfolio includes design, manufacturing, assembly and installation of single-purpose machines as well as production lines and production facilities.
For more information on our design, development and manufacturing services please see the attached presentation.
Quality work at a reasonable price is one of our basic principles. We value every client and respond to every price inquiry with special attention. Therefore, please do not hesitate to contact us.
According to our clients' requirements, we usually base the pricing on workers' performance, type and place of work, and issue invoices on the basis of timesheets fortnightly or monthly. In addition to that, in case of a certain amount of work on a specific project or a specific part of a project, project-based pricing can also be agreed upon.
Hadovská cesta 6B
945 01 Komárno
Slovakia
Registered Office Address
Studená 17196/2
821 04 Bratislava
Slovakia
Registration number: 35 918 161
UTN: 2021945552
VRN: SK2021945552
IBAN:   SK95 0900 0000 0051 1895 4558
Michal Csepregi
Tel.: +421 949 398 529
michal.csepregi@euroworkers.eu
Ing. Katarína Plavcová
Tel.: +421 948 879 883
katarina.plavcova@euroworkers.eu